Noemi's Story
Updated 15 August 2022
I'm Noemi Melis, Programme and Project Support Officer at Dorset County Hospital.
I relocated from Sardinia in Italy to Dorchester in 2015 to follow my now husband, Davide (Dave), who moved to Dorchester a few months before me to start his job at Dorset County Hospital as a Staff Nurse.
To be completely honest, when Dave said he applied for a job in Dorset, we didn't even know where Dorset was in the United Kingdom (thanks Google Maps).
The culture shock was a REAL deal…everything was different: food, drink, smells, even what time shops and restaurants closed. However, thanks to the lovely people we met in our new life in Dorset, we were quickly able to get used to the culture and customs of living in the UK.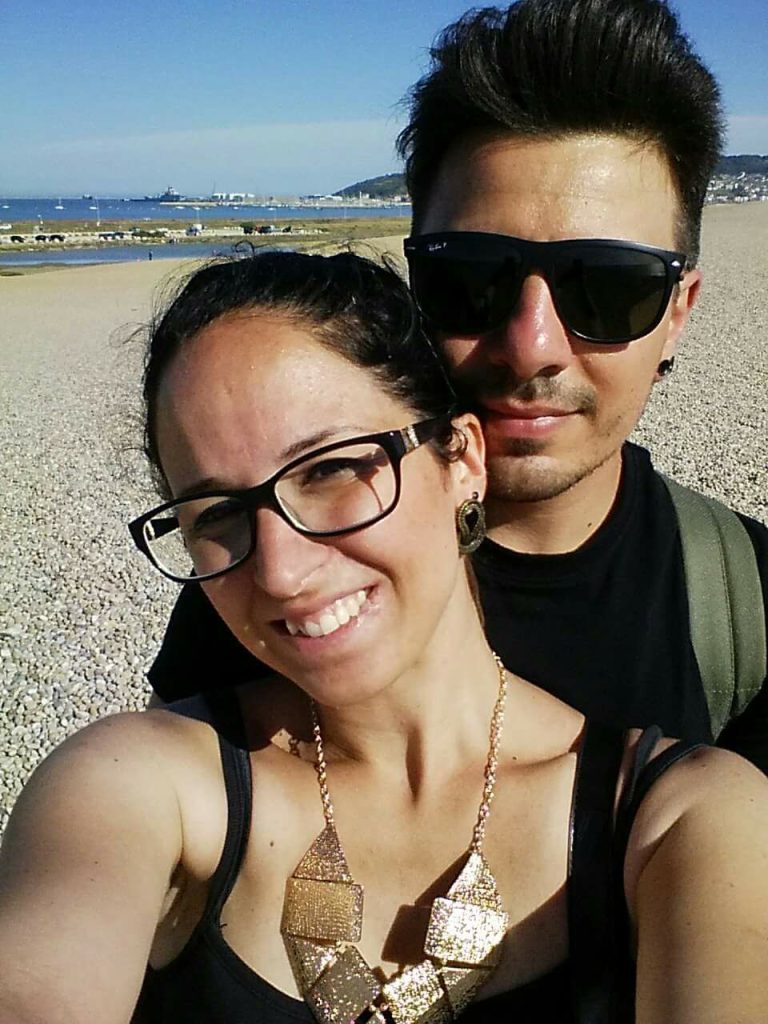 One thing we immediately fell in love with was the beautiful coastline walks across Dorset!
Chesil Beach (pictured) is still my favourite place (getting engaged there probably has something to do with it) and we also enjoy walking around the various fields and trails in Dorchester.
Even after all this time, we are still discovering new places and the list of areas we want to visit is still growing.
My first job was for a food franchise in Dorchester, but I soon discovered my passion for the NHS. As I already had an admin background in Italy and wanted to use the expertise gained during my university career, I decided to work very hard to get into an admin role within the NHS.
My first job at Dorset County Hospital was a Ward Clerk position and I progressed up the career ladder into my current role as Programme and Project Support Officer in 2021.
Dorset County Hospital is a great place to work and helped both of us with growing and progressing our careers, with Dave now a Trainee Advance Practitioner.
Moving to Dorset was not an easy decision, but the decision to stay was!