Sustainability
Updated 4 June 2021
We are committed to providing a more sustainable Trust, working with our community to achieve a greener NHS.
At Dorset County Hospital we have a dedicated team of Sustainability Champions and a Sustainability and Travel Working Group to encourage long-term improvements to the sustainability performance of the Trust.
The Trust's primary concern continues to be the delivery of quality care and service in order to improve the health and well being of our patients. However, the Trust recognises that its operations have a significant impact on the environment and the local population, and that strong links exist between sustainability and the health and wellbeing of the public.
The Sustainable Development Strategy for the Health Care System 2014-2020 is available to read here.
Working to become a paper-light Trust
In efforts to reduce the amount of paper we use and become more sustainable we are encouraging patients to opt-in to an e-mail service. Changing to e-mail will enable patients to receive correspondence quicker and in a convenient format and will help us reach our aspiration to be a paper-light Trust.
More information is available here.
Energy and carbon management
Energy usage and consumption is one of the most difficult assets to manage in a large, complex and diverse organisation like DCHFT. In addition, increasingly unpredictable seasonal temperature changes and oil price volatility make it extremely challenging to stay on course to meet our targets. Despite this, we are making good and persistent savings year on year and staying on target. We have achieved this through the Carbon Energy Fund (CEF) to enhance energy efficiencies, innovative use of information management and technology in agile and mobile working, teleconferencing, back office efficiencies, effective estates management and space utilisation.
Carbon savings for the combined heat and power unit is on a screen in Damers Restaurant.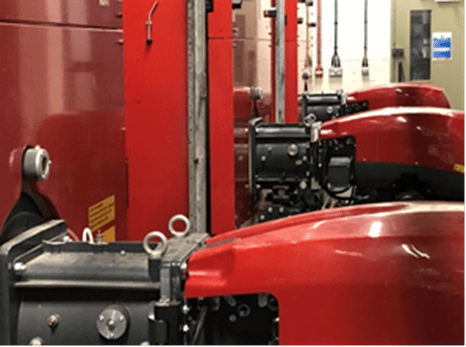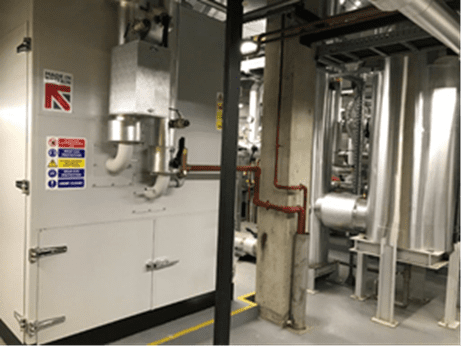 Electric vehicles
In 2018 Dorset County Hospital installed electric vehicle charging point for three vehicles, this has doubled the capacity of the local charging network. Although it is Trust-owned it is publicly available for majority of cars to be charged at a parking and charging fee. The spaces provide charging facilities for staff, disabled users and the general public.
At present the Trust does not have any electric vehicles within its fleet. This is something that will be rectified over the next five years.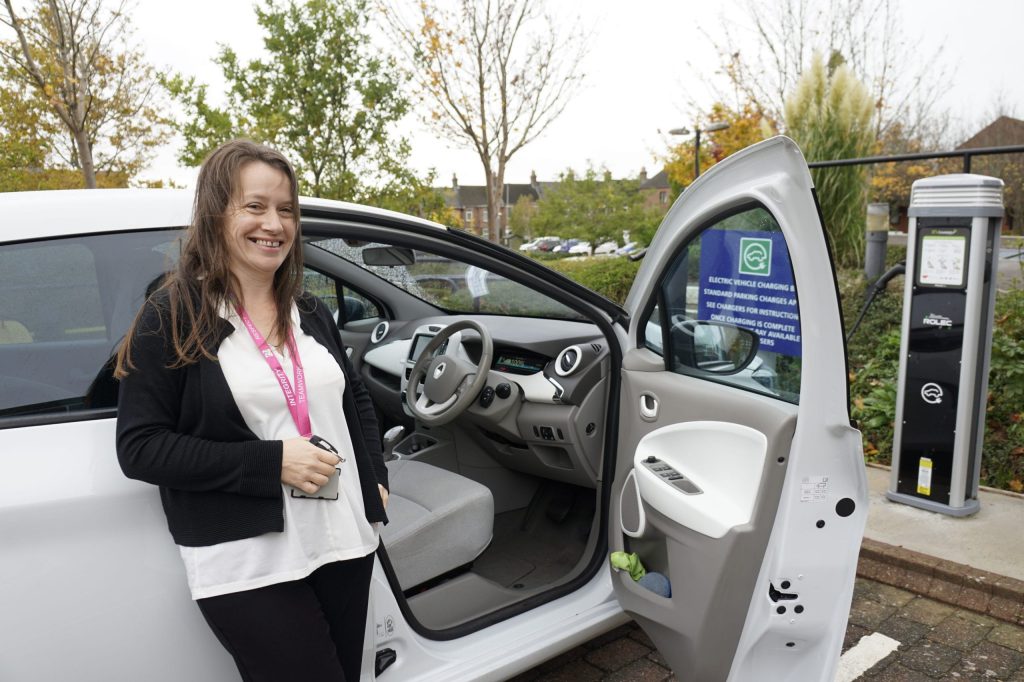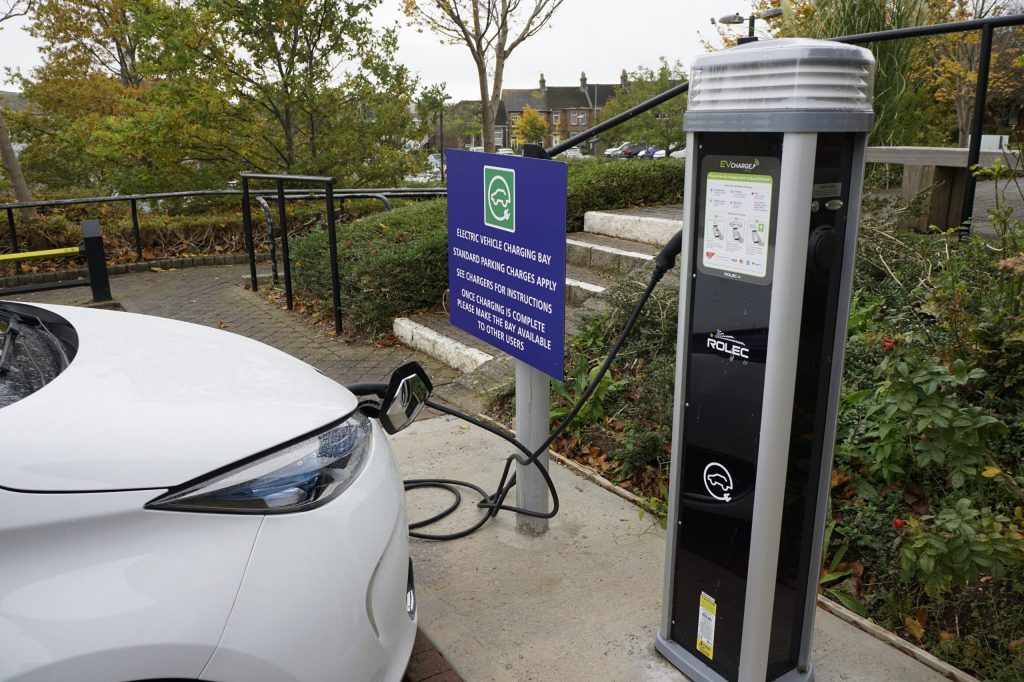 Food
The previous Sustainability Development Plan set of objectives have in the main been met, with exception to attaining the minimum 'Soil Association' Food for Life Catering Mark bronze award. This was due to Covid-19 impacting on resources that were reprioritised.
Collaborative working between the Catering and Procurement Teams assured all the food procurement objectives were met, including; the majority of food supplies are now being purchased locally, with an added value of fresher and higher quality of produce bought. As part of the review to reduce carbon emissions 30% of the wholesaler for the service are provided from within Dorset. Whereas 50% of the supplies for the service are provided within a 50 mile radius. This is further supported by improved stock control within the kitchen stores and stock replenishment process.
The Trust has signed up to NHS Single-Use Plastics Reduction Campaign Pledge and agreed to phase out avoidable single-use plastic items which are used in Catering Services and office spaces;
By April 2020, no longer purchase single-use plastic stirrers and straws, except where a person has a specific need, in line with the government consultation
By April 2021, no longer purchase single-use plastic cutlery, plates or single-use cups made of expanded polystyrene or oxo-degradable plastics
By April 2021, go beyond these commitments in reducing single-use plastic food containers and other plastic cups for beverages - including covers and lids
The first target has been met, with progress made on the second and third targets impacted by Coivd-19 working safe requirements.
Reusable sharps bins
We are looking to move away from our current 'one use burn bin' container to a reusable sharps bin. These re-usable containers can be used up to 600 times after washing and disinfection, as opposed to the single-use containers that are disposed of after one use. Reusable containers have the following benefits:
Protect staff and patients by reducing sharps injuries by 25%
Reduce total sharps management costs by up to 15%
12,000 containers saved from incineration per year
59 tonnes of carbon saved per year
Recycling competition
In October 2018 we launched a competition with our local schools in Dorchester asking students to design a poster to encourage staff, patients and visitors to think about the impact humans are having on the planet and to encourage recycling.
We had some absolutely fantastic entries but our winners were Evie and Isabelle, both from The Prince of Wales School in Dorchester.
We felt that Evie and Isabelle's posters were very creative and definitely encourage recycling and highlight it's importance! Their posters are now dotted around our Trust.