Sustainability
Updated 19 January 2022
Our mission is to offer outstanding care for people in ways which matter to them. We understand the broader environmental context of zero carbon and know that reduced emissions equals reduced admissions. Over the years we have been continually improving the environmental performance of the Trust, some highlights are presented below.
Working within the Integrated Care System, we will be at the heart of improving the wellbeing of our communities, and will be in a strong position to achieve the NHS's net zero carbon targets:
For emissions we control directly, net zero by 2040
For emissions we can influence, net zero by 2045
To help guide us towards those targets, we have developed a Green Plan. The Green Plan outlines our priorities for the next three years. We focus on all areas, from reducing the use of unnecessary plastics to improving the quality of our green spaces; from reducing our food waste to making our buildings more energy efficient. Please click here to read DCHFT's Green Plan.
Highlights from our journey towards zero carbon
Energy and carbon management
Energy usage and consumption is one of the most difficult assets to manage in a large, complex and diverse organisation like DCHFT. Thanks to the Carbon Energy Fund (CEF), we were able to invest in a Combined Heat and Power Plant and significant LED lighting replacements. This has reduced the carbon emissions associated with our energy consumption by around 25%.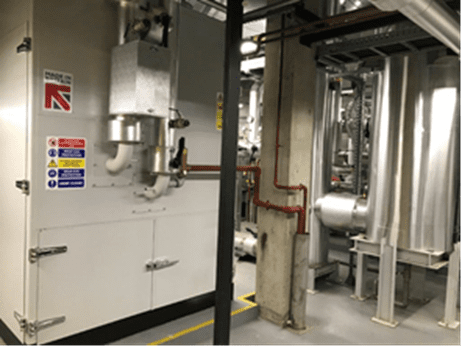 Electric vehicles
We were one of the first organisations in the local area to install electric vehicle charging points, providing charging facilities for staff and visitors. The new multi-storey car park will further increase this capacity.