Volunteering
Updated 19 February 2021
We are so grateful for all the offers of support from members of the public wanting to volunteer at Dorset County Hospital during the Coronavirus outbreak.
We are currently dealing with a high volume of applications and to enable us to process these we will not be accepting any new applications until further notice. However if you would like volunteer to help the NHS at this time you can apply to be a NHS Volunteer Responder here.
Volunteers at DCH provide support throughout the hospital and make a huge contribution. Our volunteers come from a variety of backgrounds and the experience and skills they bring to the hospital are greatly valued.
With volunteering now firmly embedded as part of the NHS Long Term Plan, we are striving to ensure that we can offer an excellent experience for all of our volunteers and that the roles we provide for volunteers are meaningful and supported.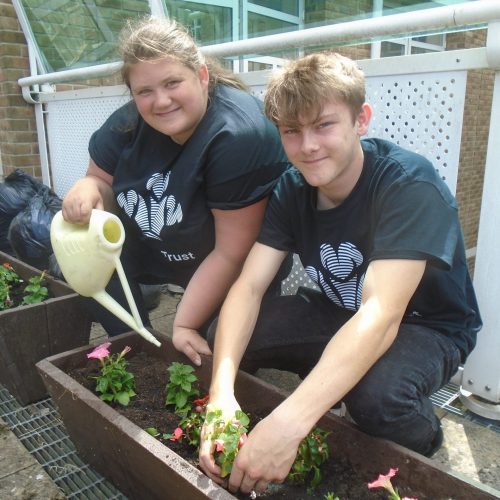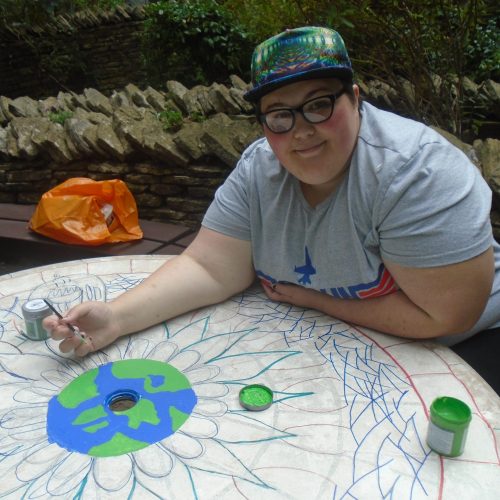 Our volunteer roles

We have a number of volunteer roles in the hospital. These include our Guides, who help patients and visitors find their way around the hospital, and our Ward Assistants who volunteer on some inpatient wards to assist with a variety of tasks from doing a tea round to having a game of dominoes with patients in the day rooms.
Our team of chaplaincy assistants work with the Hospital Chaplaincy Team to support patients who wish to attend Sunday service in our chapel. We also have our Patient Liaison Volunteers are on-hand to welcome patients and make sure they are in the right place for their appointments.
In addition to this we currently have a team of Patient Research Ambassadors who support the Research Department and Specific Activity volunteers who bring music, art and pet therapy into the hospital. We are in the process of developing and piloting a number of new volunteer roles so watch this space for further details.
Young Volunteer Programme
DCH was very lucky to be one of the hospitals awarded funding from the Pears Foundation and Community Lottery Fund in 2018 and is now working with the #iwill campaign to promote Youth Social Action and open up volunteer opportunities for young people.
Our summer volunteer programme was a great success and applications are now open for our next programme. You can find out more about the programme by contacting the Volunteer Support Team.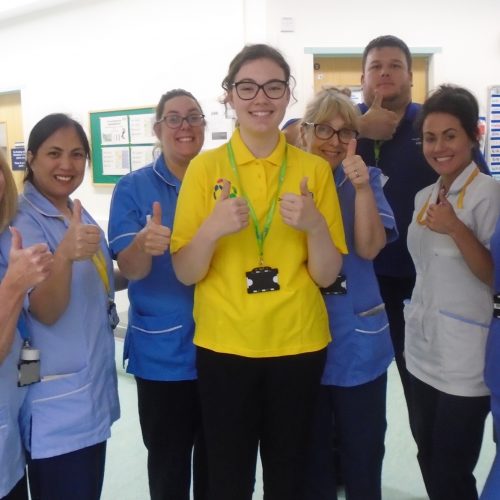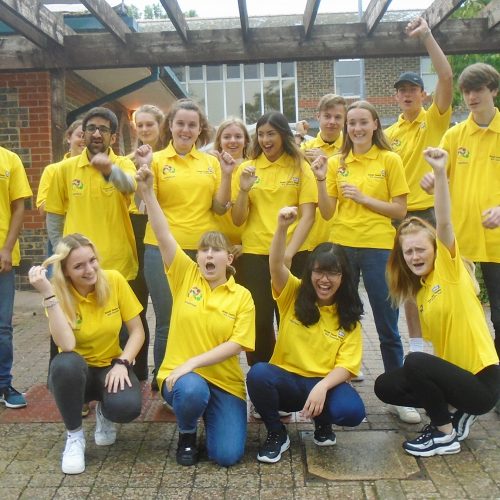 Friends of Dorset County Hospital
Volunteer opportunities with the Friends of Dorset County include working in the shop and on the trolley service as well as supporting fundraising events. You can find out more about joining the Friends here.
Volunteer Support Team
As a DCH Volunteer you will be supported throughout your journey at the Trust. Our Volunteer Support Team will be on-hand to support you from induction to settling you into the ward and/or department in which you are volunteering. ​
To find out more about volunteering please contact Louisa and Hannah by emailing volunteering@dchft.nhs.uk or calling 01305 255351.