Friends of DCH
Updated 19 February 2021
The Friends of Dorset County Hospital was founded in 1956 to provide comfort and help to patients at the old Dorset County Hospital, their relatives and friends.
Today's modern hospital is very different, but our volunteers still do what we were set up to do back in 1956. We provide a trolley service to patients and visitors, visiting the wards twice daily and have a 'one stop' shop providing the little extras patients may need. With the profits from these services we are able to provide facilities and equipment that are not always available through NHS funding.
What do we do?
You'll see our trolley volunteers around the hospital wards every day of the year, except Christmas Day. Two trolleys go round the wards with newspapers, sweets, crisps, drinks and toiletries twice a day, in the morning from 8.30am and in the afternoon from 2pm. At weekends there is only a morning trolley service.
We also run the hospital shop, South Wing, Entrance 1. The shop is open Monday to Friday 8.30am to 4pm and at weekends 1pm to 4pm. It sells a wide range of items including newspapers, magazines, stationery, toiletries and soft toys as well as confectionery, hot and cold drinks, sandwiches, snacks, cakes and biscuits.
Due to the coronavirus pandemic, the friends shop is closed and the trolley service suspended until further notice.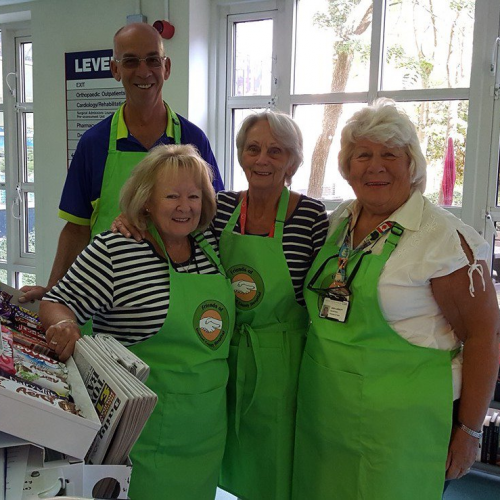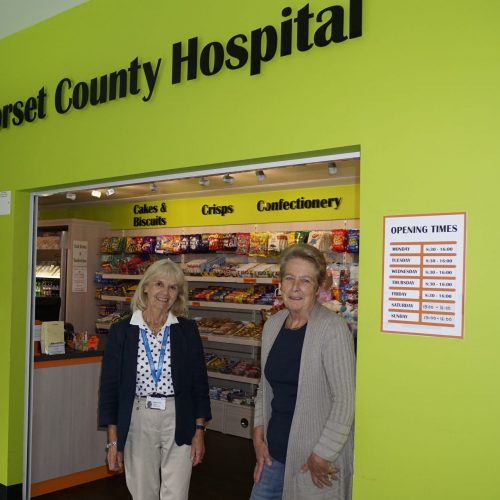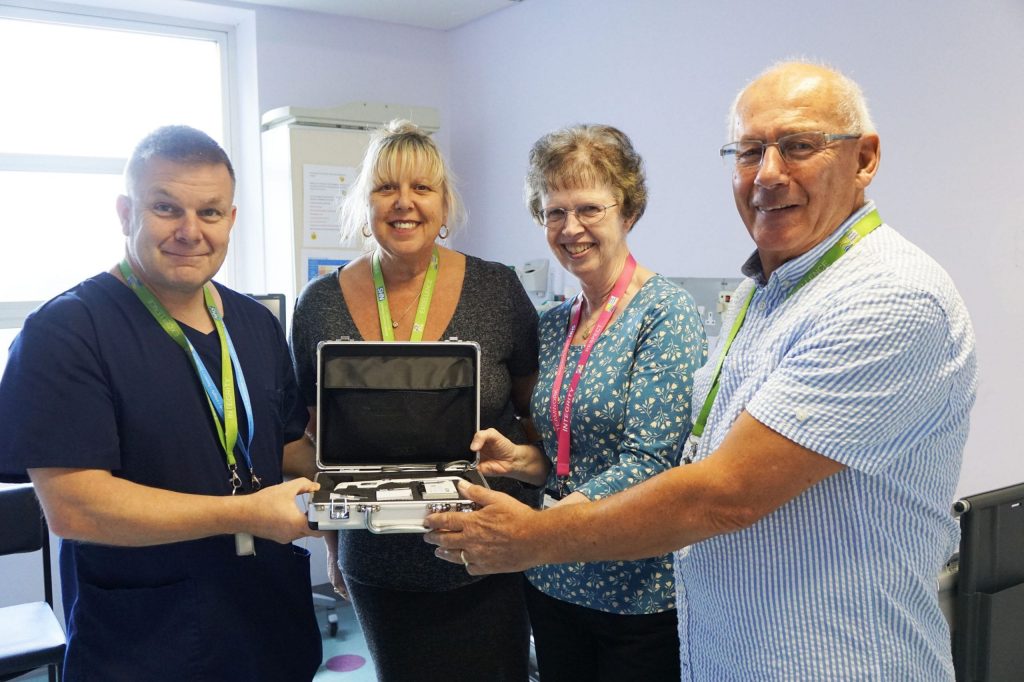 If you would like to volunteer with the Friends we would love to hear from you. For more information please call Sharon Merritt on 01305 255896 or email friends@dchft.nhs.uk
Find out more and keep up to date with their latest news on their website or Facebook and Twitter accounts.
Latest fundraising initiative
Friends of Dorset County Hospital have pledged to raise £20,000 for a new ultrasound machine for the Rheumatology Department.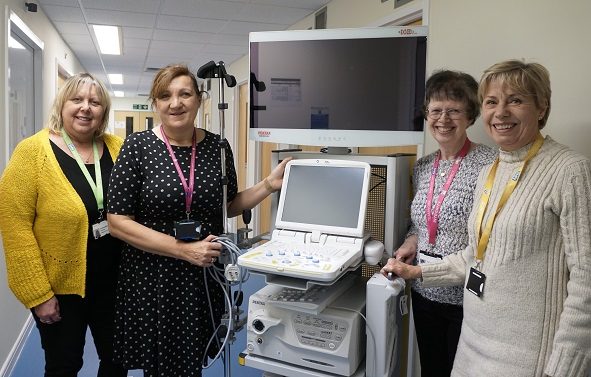 The machine will be able to assist in the early diagnosis and treatment of Rheumatoid Arthritis, an autoimmune condition where the immune system attacks healthy tissues causing pain, swelling and stiffness in the joints. Read more here.
If you would like to hold an event in aid of the fundraising initiative or simply donate, please call 01305 255896 or email friends@dchft.nhs.uk