Join our Pharmacy Department
Updated 3 August 2023
Our Pharmacy is a bright, modern, purpose built department which utilises the latest digital technology - with a Electronic Prescribing and Medicines Administration (EPMA) system introduced in 2014 and a new robot installed in 2020.
It includes pharmacists, technicians, trainees, storekeeper, assistants, pre–registration pharmacists and pharmacy technicians, as well as our admin and logistics teams. They work together to provide all the pharmacy services needed by a busy district general hospital with all the normal medical and surgical specialties. The department holds a wholesale license and has commercial contracts with Dorset Healthcare and Joseph Weld Hospice.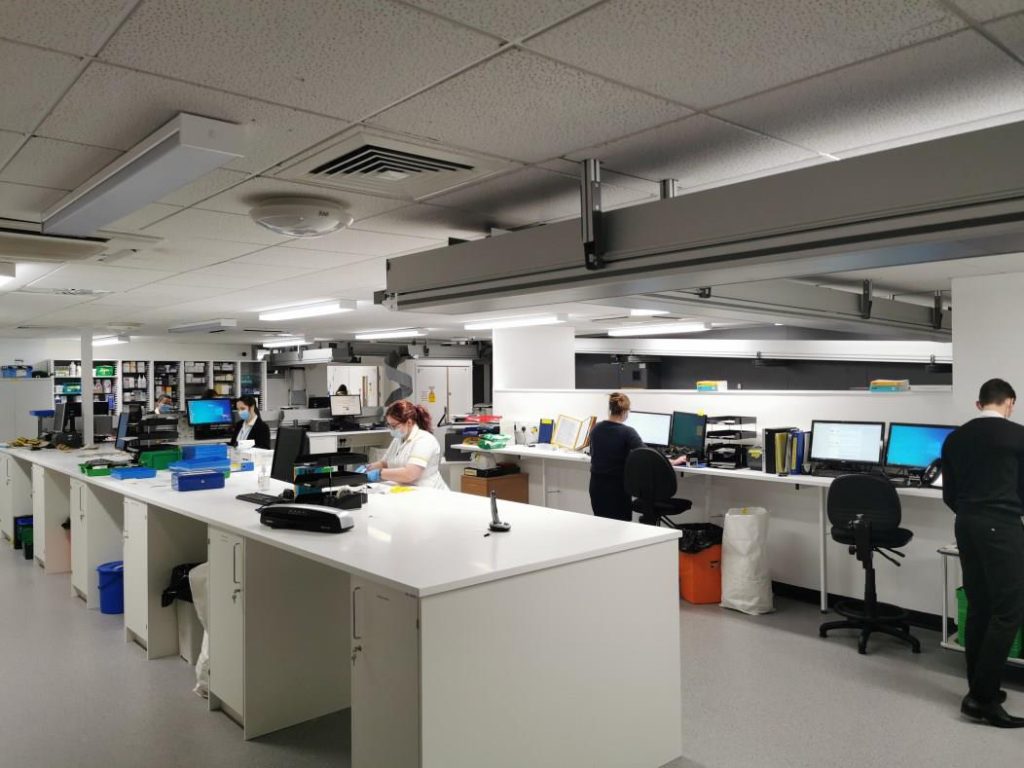 Current vacancies
Click here to view all our current vacancies.
Meet our teams
Dispensary Team
Our dispensary team provides a service for inpatient and outpatient hospital prescriptions. The team consists of assistants, pharmacy technicians and pharmacists working together to dispense prescriptions safely, accurately and as quickly as possible.
"Working as a pharmacy assistant I deal with all manner of patient's medication requests, handle enquiries and interact with a wide variety of different members of staff around the trust and also interact with patients collecting their outpatient prescriptions. I really enjoy working at DCH and within the Pharmacy Department, everyone is always kind and on hand to help out if you ever need it. I have recently returned to the trust and I feel everyone has done their best to make me feel like a valued member of the team and I can't thank them enough."
Phil, Dispensary Assistant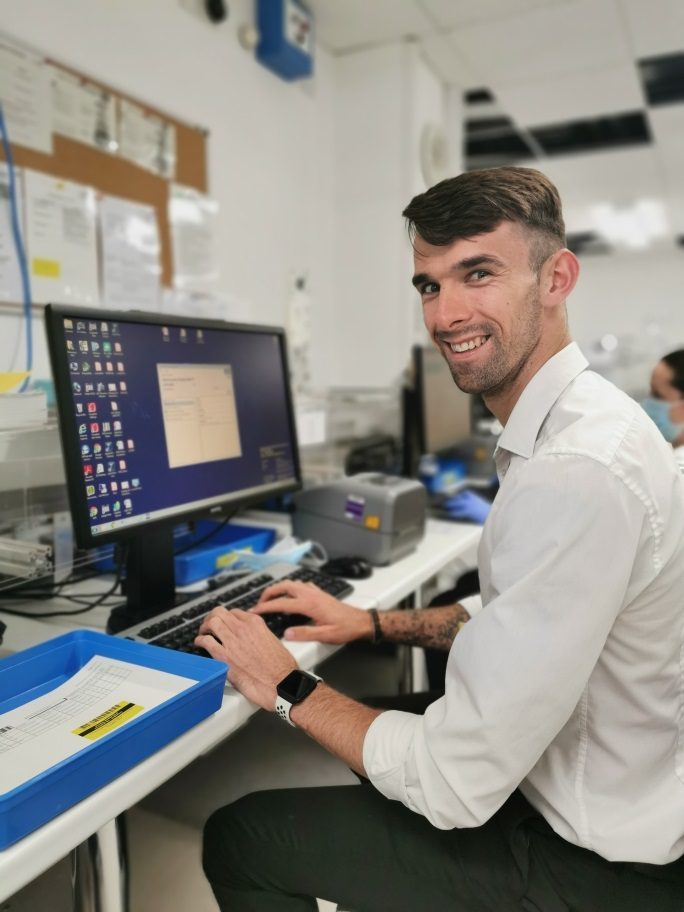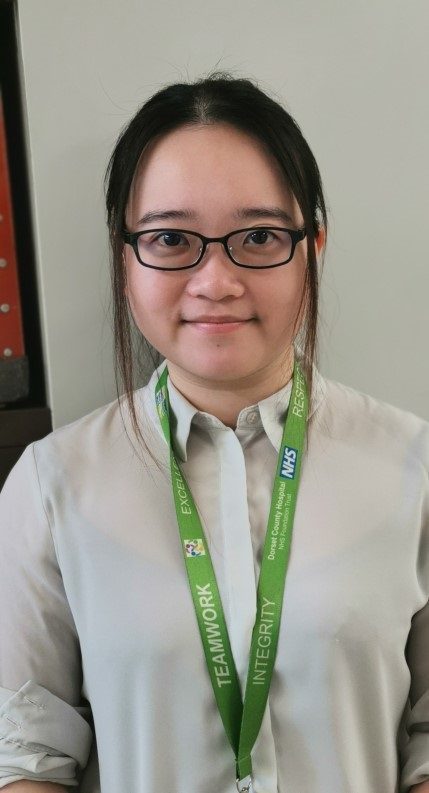 Clinical Team
Our clinical team provide daily ward visits. They complete drug histories and medicines reconciliation, assess medicines that patients have brought into hospital from home, and order any medicines required. They ensure all wards receive pharmacy support . The electronic prescription system allows patient charts to be accessed remotely, ensuring that Pharmacy can monitor prescriptions if they are not on the ward.
"I am involved in clinical duties such as communicating with the clinical team regarding medication management during daily ward visit, supporting patient flow, counselling on medications and handling enquiries out of hours on a rotational basis to provide patient-centred care. I enjoy working at DCH, not only are people friendly but also the team has been supportive in education and training, I feel valued and recognised."
Cindy, Rotational Pharmacist
Stores and Distribution
Pharmacy are responsible for ordering and supplying all medicines on wards and the delivery of medication to patients in their homes and throughout Dorset's health units. This means that less nursing time is required to order drugs, and that stock levels are reduced, resulting in minimised waste. This service ensures that the pharmacy assistants are part of the decentralised Pharmacy service, and that any supply issues are clearly communicated with the wider team.
"Providing cover for the regular pharmacy drivers, I feel a valued member of an NHS workforce who gives vital support to the public whom we serve – be that through deliveries around the county's health units or to individuals in their homes"
Dan Pharmacy Delivery Driver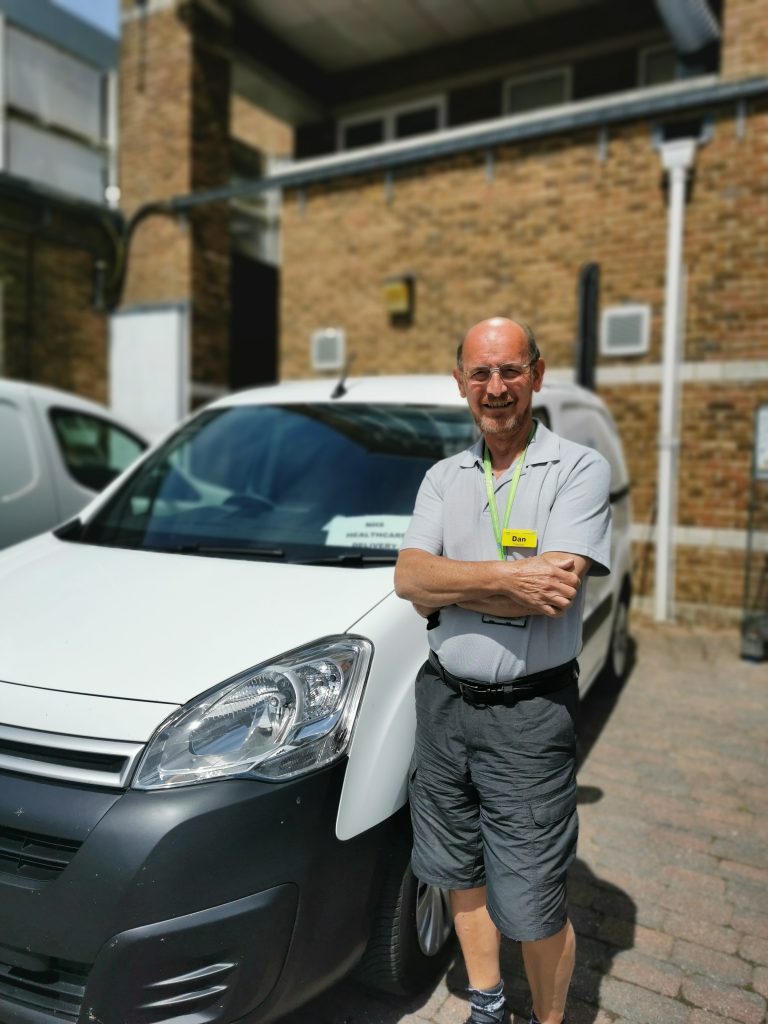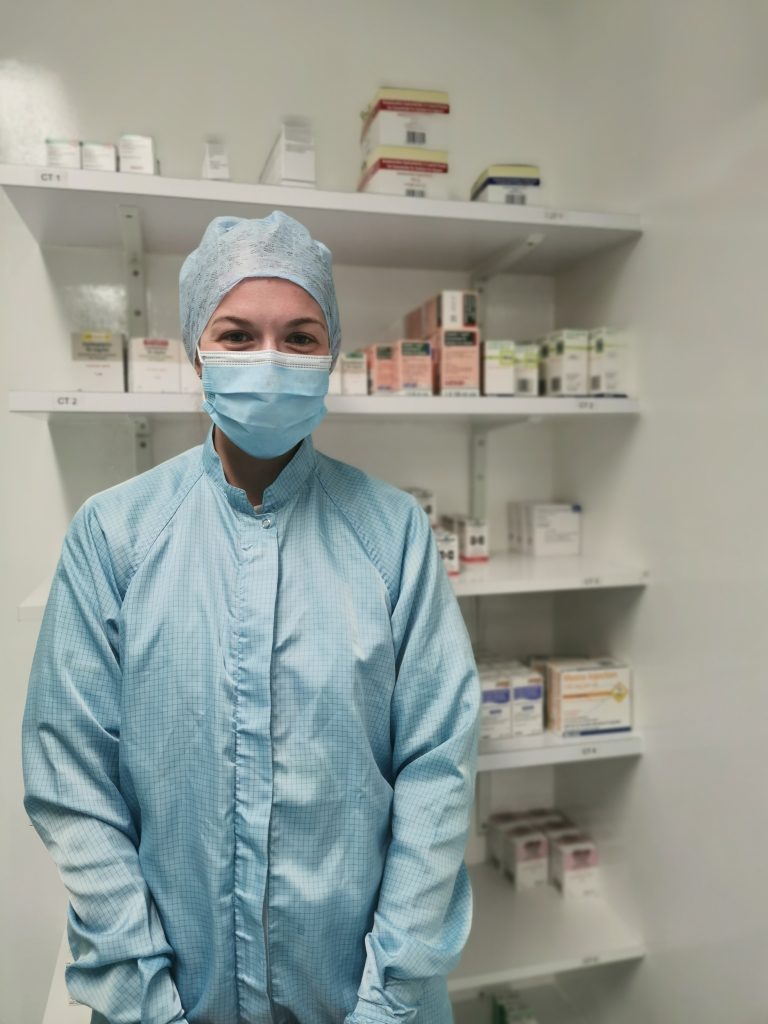 Aseptic team
Our Aseptic team provide cytotoxic and chemotherapy reconstitution. The service is carried out in a microbiological safety cabinet which protects the product from microbial contamination and staff from exposure to cytotoxic drugs. The team consists of assistants, technicians and pharmacists.
" I am responsible for the preparations of cytotoxic and immunotherapy medicines in a ready-to-use form (e.g. syringe or infusion) so it can be given to the patient directly without any further manipulation. I enjoy working at DCH and within the pharmacy as I feel everyone is a valued member of the team and everyone is kind and helpful."
Ellie Aseptic Pharmacy Technician
Supporting roles
Our pharmacy department is made up of many different roles, for example Procurement officer and technicians, administration, IT systems and operations. They are vital in supporting the pharmacy team on a wider scale, ensuring consistent workflow on a daily basis. There are also many development opportunities for these roles that fall outside the conventional pharmacy progressions routes for example data analyst apprenticeship.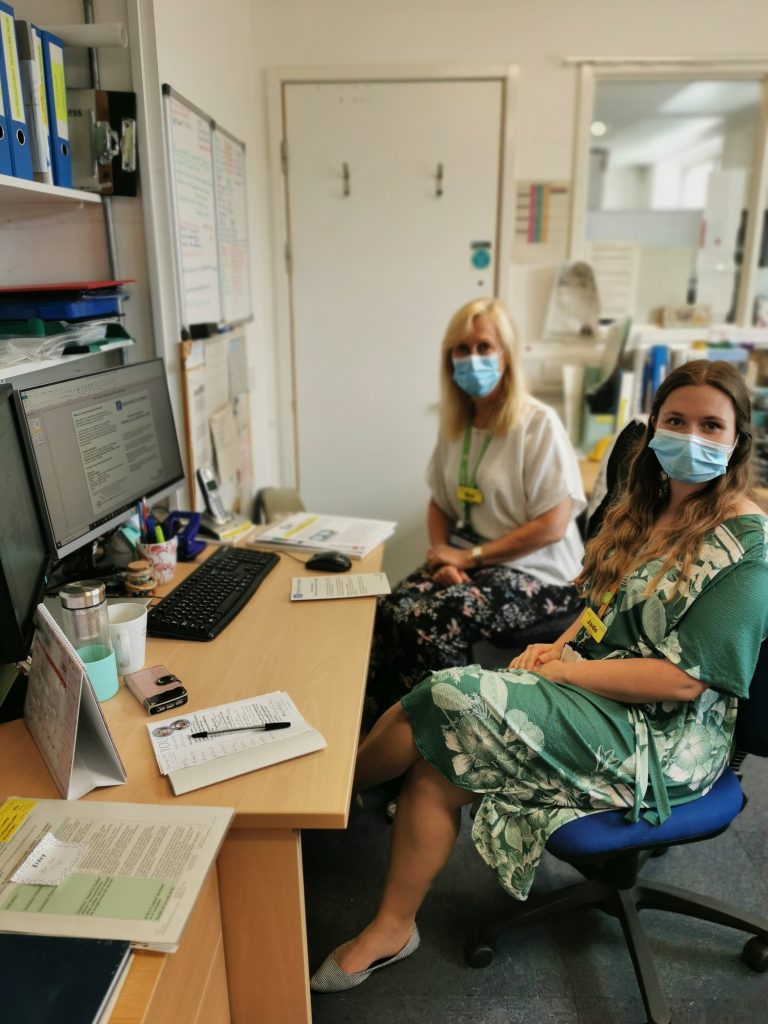 "We have a varied role within the department from coordinating a variety of meetings, document management, audits, analysing data and production of reports and payroll. This makes no day the same keeps us on our toes. We are friendly and approachable with wealth of knowledge to support the whole department"
Admin Team

"I log all prescriptions to ensure patients receive their medication on time via various homecare companies. I work with people from all over the hospital as well as the homecare companies and from time to time patients using the homecare service. I love working at DCH - everyone's so friendly and we all work together as one big team. Working in such a beautiful part of the country is another huge bonus for being part of the DCH family."
Zoey, Homecare and Procurement Officer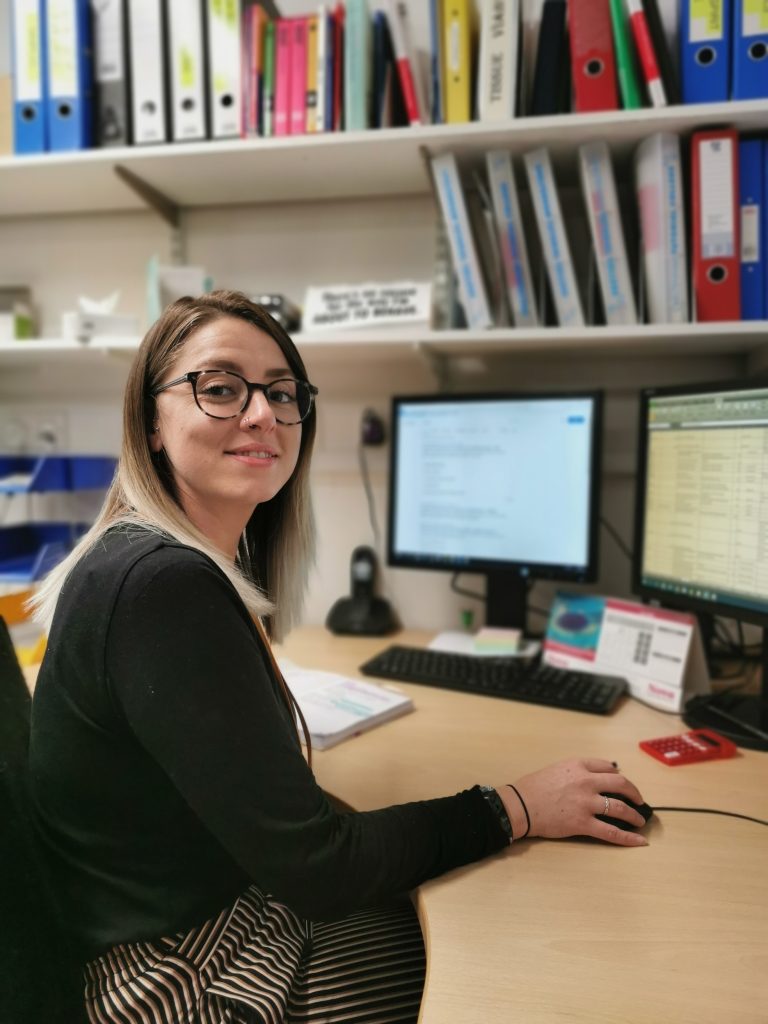 Education and training
We aim to deliver excellent education and training throughout all areas of the pharmacy department. This includes comprehensive training programmes for un-registered and registered staff, including:
Foundation pharmacist programme
Postgraduate diploma
Apprenticeships
Work place-based assessments
ACPT and Medicines Optimisation
Pharmacists in training
We offer a comprehensive 1-year development programme for pharmacists in training. The course aims to develop competence in all areas of pharmacy practice. Trainees gain exposure to several clinical specialities during their training which includes Paediatrics, Intensive Care, Surgery, Medicine, Elderly care, Oncology & Haematology and Renal.
Pre-registration Pharmacy Technicians
We offer a comprehensive 2-year training programme for pre-registration trainee pharmacy technicians. During the two years, trainees rotate through the following specialist sections: Inpatient Dispensary, Outpatient Dispensary, Distribution, Medicines Management and Accuracy Checking Pharmacy Technician (ACPT). On completion of this training programme, successful candidates are awarded the Level 3 Diploma in Pharmaceutical Science.
Training plans:
Foundation Pharmacist
Pre-registration Pharmacist
Pre-registration Pharmacy Technician
Apprenticeships
For further information, please contact:
Nick Jones, Chief Pharmacist: Lead for Workforce Development
nicholas.jones@dchft.nhs.uk
01305 253422
Christine Dodd, Deputy Chief Pharmacist
christine.dodd@dchft.nhs.uk
01305 255172
Aimee Duarte, Principal Technician: Education and Training
aimee.duarte@dchft.nhs.uk
01305 254905