Taking Part in Research
Updated 27 May 2022
Health and care research changes lives. It is through research that we develop better treatments, as well as improve diagnosis, prevention, care and quality of life for everyone.
Clinical research is vital for the future of healthcare. It helps us to answer questions about the best treatment for our patients. You could be eligible to take part in one of our research studies as a research participant.
What kind of research can I take part in?
Each research study is different; some ask you to fill in questionnaires while others may offer you a different treatment for your condition or require you to provide a clinical sample. As all studies are looking to answer different questions, the criteria to take part will vary.
Some research may require your one-off involvement, while others may have several follow ups over a period of time.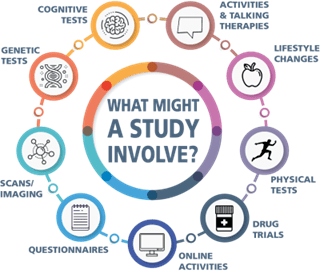 By volunteering as a research participant, you are helping to inform the future of healthcare delivery by enabling us to test and answer these questions. Your participation will help future patients with similar health conditions to get the best possible care.
How can I find a study to take part in?
Often studies look for people living with a particular condition. Your doctor, nurse or health care professional may tell you about a study and if you are interested, provide you with more information. We sometimes display posters in the hospital's Outpatient Department and on occasion, advertise in the local press or on local radio stations.
You can ask your doctor, nurse or health care professional about clinical trials and other health and care studies that you may be suitable for.
Be Part of Research is an online service run by the NIHR which helps people understand what research is, what taking part might involve, as well as helping people find studies and volunteer to take part.
You can use the search tool to look for current UK research investigating illnesses or conditions that are of interest to you, or to find studies that may be taking place near to where you live. Once you have found a study, you can see all the details including who to contact so you can ask to take part. You can also download, save or print the full study details so you can talk to your doctor, nurse or healthcare professional.