Trust Board
Updated 20 September 2023
The Boards of Dorset County Hospital and Dorset HealthCare agreed in September 2023 to appoint a joint chief executive and joint chair to help improve the delivery of care to local communities by simplifying decision-making, increasing integration and improving quality.
The shared leadership approach will focus on:
prevention of ill health
tackling health inequalities
better integration between physical and mental health
joined-up workforce planning and development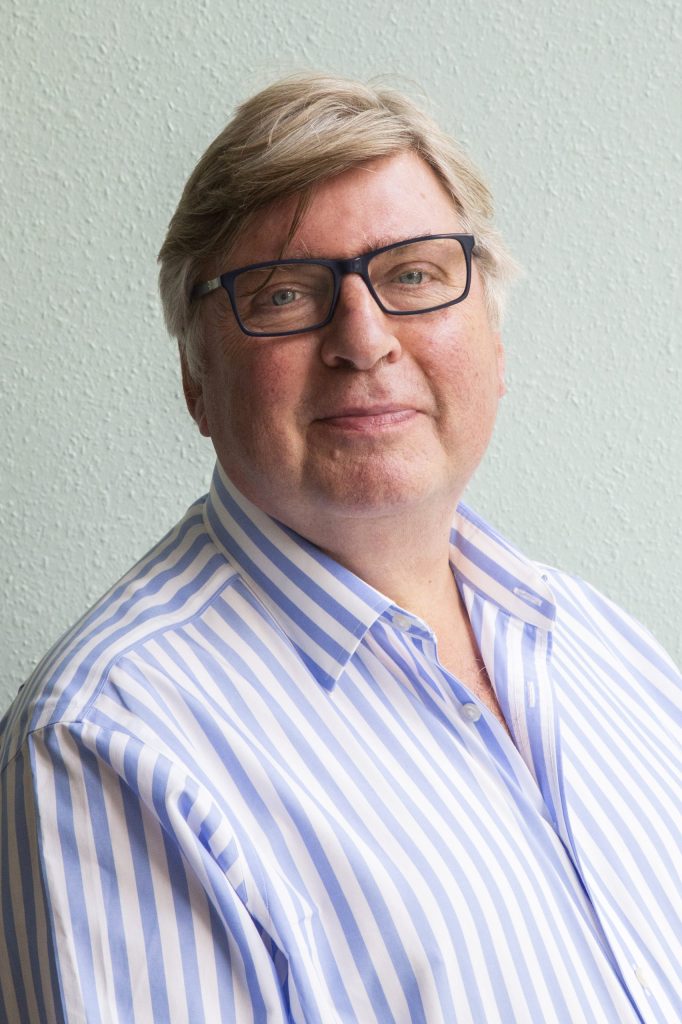 Chair
David Clayton-Smith
David is a vastly experienced chair and non-executive director, working in a broad range of non-executive roles in both the public and private sectors, most recently focusing heavily on health.
David has held non-executive director roles at Frimley Health NHS Foundation Trust and has been Chair at East Sussex Healthcare NHS Trust, as well as the NHS Sussex and NHS Surrey Primary Care Trusts.
From 2019-22, David was Independent Chair at the Buckinghamshire, Oxfordshire, Berkshire West Integrated Care System. He was also an Independent Chair at Epsom and St Helier NHS Trust. David's executive career was spent in marketing roles across the retail and hospitality sector.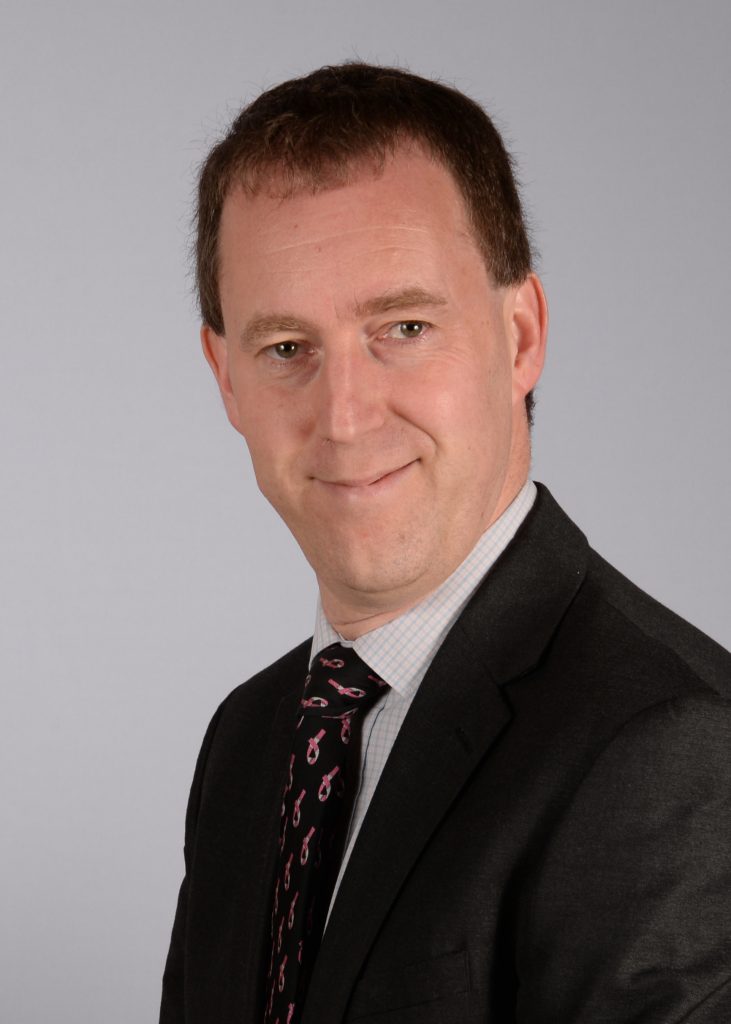 Chief Executive Officer
Matthew Bryant
Matthew joined Dorset County Hospital and Dorset HealthCare trusts in March 2023 as CEO Designate and took up the substantive role in April 2023.
Matthew previously worked for Somerset NHS Foundation Trust and Yeovil District Hospital NHS Foundation Trust where he was Chief Operating Officer for hospital services.
He led the Somerset health and care system boards for planned and unplanned care, and previously led surgical and medical services at the Royal Devon and Exeter NHS FT, as well as redesigning care for frail older people. Over a 25-year career in the NHS he has worked with hospital, community and mental health services, and helped to establish the Peninsula Medical School in the south west.
He is passionate about empowering NHS staff and working in partnership across organisations to improve health outcomes for local people. Matthew is also Senior Independent Trustee at Hospiscare, the palliative care provider based in Exeter.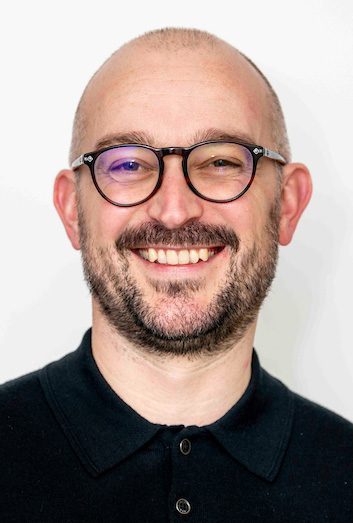 Deputy Chief Executive Officer and
Director of Strategy, Transformation and Partnerships
Nick Johnson
Nick joined DCHFT in 2016 from University Hospital Southampton NHS Foundation Trust where he was responsible for strategy and commercial development projects, including establishing an innovative commercial development joint venture, for which he was a Board Member.
Nick became the Trust's Deputy Chief Executive in 2020 and since joining the Trust Nick's portfolio has expanded to include strategy and corporate planning, corporate governance, transformation, communications, commercial, the DCH Charity and strategic estates developments, including the New Hospital Programme. Nick is also the executive lead for health inequalities and one of the Dorset Integrated Care System board member representatives for the Wessex Academic Health Science Network, as well as exec lead for the Trust's Subsidiary Company and Dorset Estates Partnership.
Prior to that he was responsible for business development and bid management at a large, multi-national infrastructure and support services provider focussing on strategic public private partnerships. Nick has also worked in a number of local authorities delivering innovative strategic partnerships, contract management and service transformation. Nick has a MSc from Warwick Business School and started his career on the National Graduate Management Scheme for Local Government.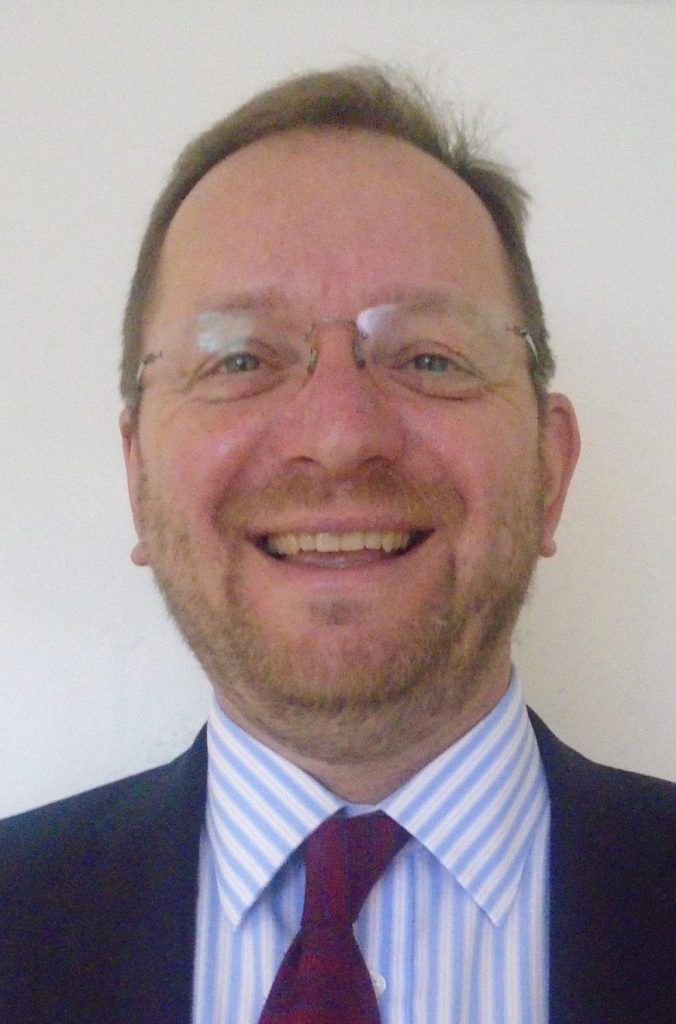 Non-Executive Director
Stephen Tilton
Stephen qualified as a Chartered Accountant with Price Waterhouse and is a Fellow of the ICAEW. He has held a series of senior executive roles in the financial services sector specialising in regulation, risk and governance, including over 10 years as director of legal and compliance at a global private equity firm. He joins DCH having spent nearly four years as a non-executive director at Worcestershire Health and Care NHS Trust where he chaired the Audit and Charitable Funds committees and was a member of the Quality and Safety committee. Stephen is also an accomplished musician, and for 10 years was Master of Music at the Chapels Royal, HM Tower of London, having been a choral scholar at King's College, Cambridge from where he graduated with a degree in Classics.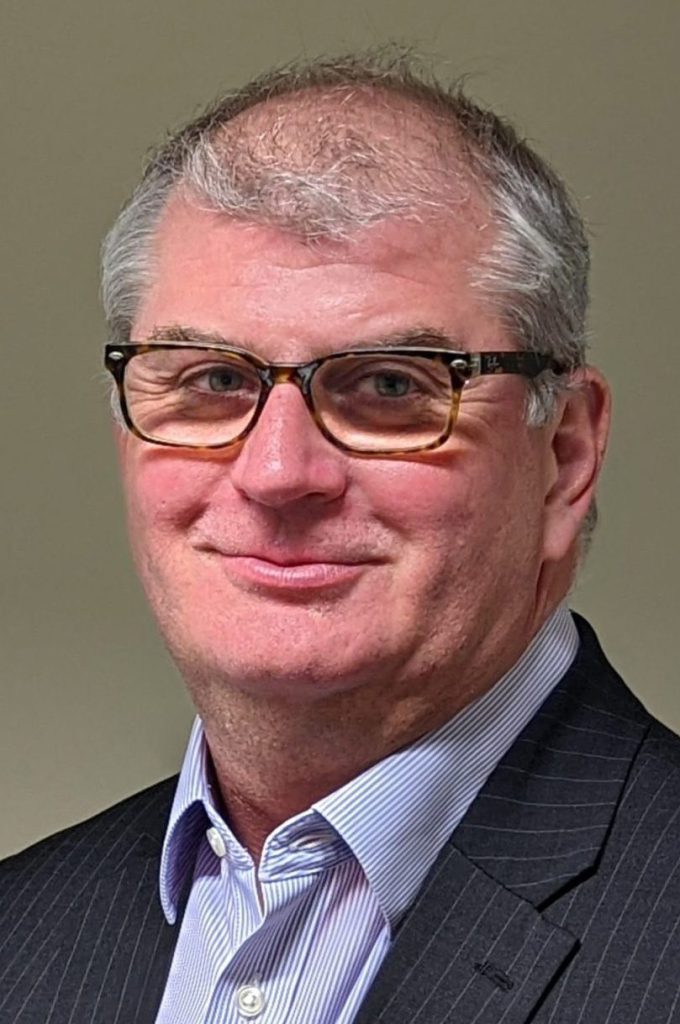 Non-Executive Director
Stuart Parsons
Stuart is a fellow of the Association of Chartered Certified Accountants, having qualified whilst working at Eldridge, Pope Brewery in the centre of Dorchester. He has more than 30 years of experience in commercial finance and has held senior positions in a number of sectors including telecoms, logistics, equipment rental, asset management and engineering services. Before retirement he held the position of Group Commercial and Finance Director for Briggs Equipment UK Limited based in Staffordshire. His roles have included international businesses across Northern Europe and Russia. His experience demonstrates a strong collaborative approach, whilst improving governance and control, along with the critical challenge to improve performance and efficiency. He has a keen love of sport and music and is returning to Dorset after moving to the Midlands more than 23 years ago.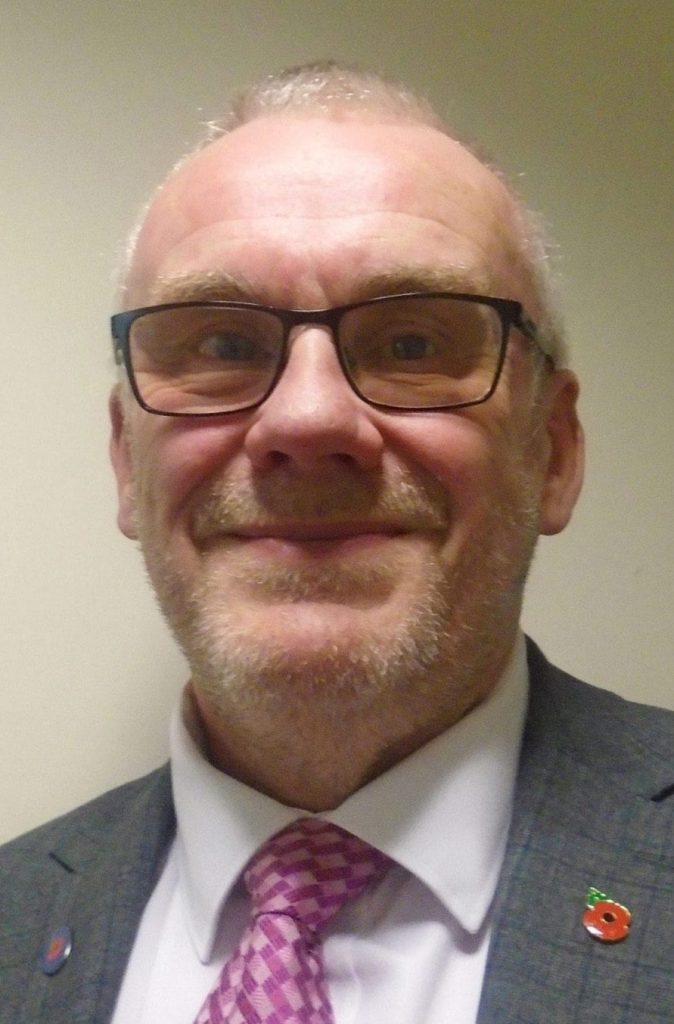 Non-Executive Director
Dave Underwood
Dave is an experienced senior leader having worked first at the Civil Aviation Authority as an Air Traffic Control Scientist and Research Manager before joining the Met Office, in 1998, to lead their Civil Aviation Business. Over 20 years with the Met Office Dave undertook a range of senior executive roles including Group Head of Public Sector Business, Deputy Director of Technology and Information Systems and latterly Deputy Director of High Performance Computing. In addition to his executive roles Dave has more than 10 years non-executive leadership experience gained in the fields of Environmental Business, Further Education (serving on the Board of Exeter College) and most recently as a Non-Executive Independent Advisor to the Royal Devon & Exeter NHS Foundation Trust with regard to their MyCare Technology enabled Transformation Programme. Dave is passionate about delivering effective leadership of change and promoting the benefits of careers in science, technology, engineering, mathematics and medicine.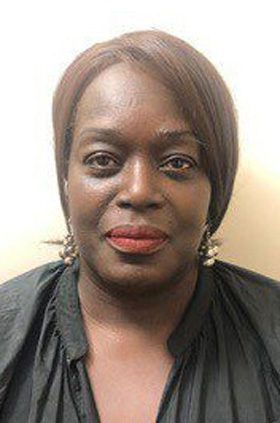 Non-Executive Director
Margaret Blankson
Promoting issues of diversity and inclusion have been core tenets throughout Margaret's personal life and professional career. Following a career in local government, Margaret established her own consultancy providing strategic advice on transformation, regeneration and CSR programmes, with a focus on the embedding issues of diversity inclusion into mainstream delivery. Margaret's clients extend across all three sectors and have included Nike UK, Unilever, Lloyds Banking and the FA. Margaret spent several years involved in training Metropolitan Police Service officers in diversity and inclusion.
She has held a number of advisory roles, including Chair for the charity IMPACT, and advisory Board member for Choice FM Radio. Margaret is currently a Trustee of Over the Wall, a charity providing breaks for children facing serious health challenges, and is the founder of the Foodbank DoorSteppers, an organisation she established in response to COVID-19. Margaret is currently undertaking an MA in Consulting and Leadership in Psychodynamic and Systemic Approaches at the Tavistock Institute, London.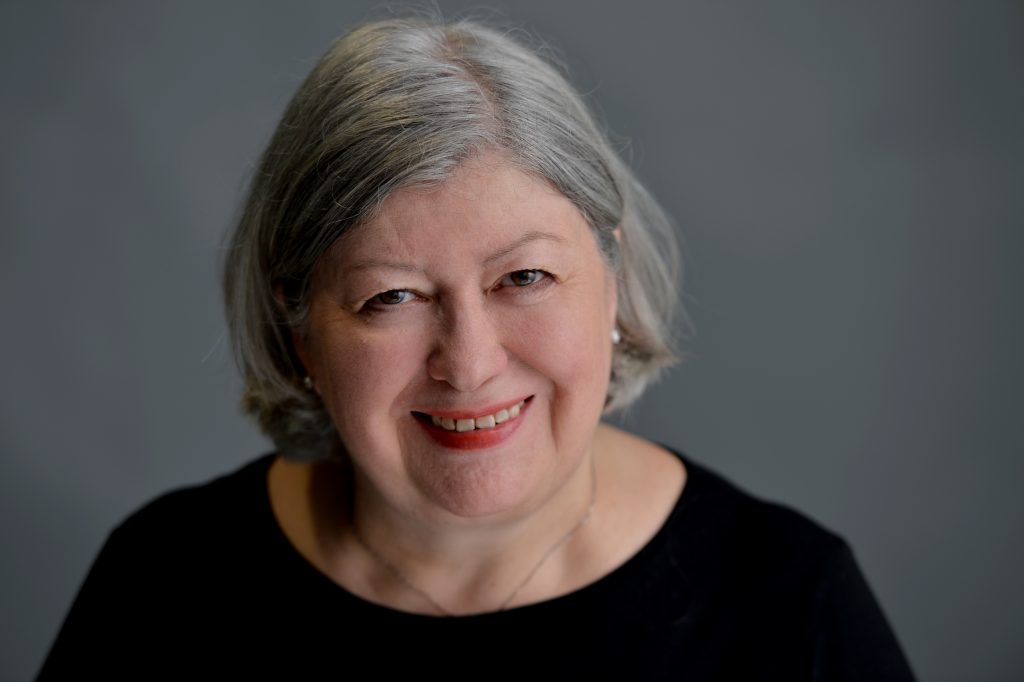 Non-Executive Director
Eiri Jones
Eiri Jones joined the Trust in January 2022. Eiri is a Registered Adult and Children's Nurse, has an MA in Professional Development, and is a QI practitioner supporting several trusts with improvement work. Eiri has clinical, managerial and executive leadership knowledge and skills gained during a career spanning over 45 years. Eiri has held senior and board positions in a range of trusts in England and Wales and has also held regional (Trust Development Authority), national (Welsh Government and State of Qatar) and regulatory (Nursing and Midwifery Council) appointments. Her most recent full time role was as the Regional Director for Getting it Right First Time (GIRFT) in the South West region. She is a Clinical Non Executive Director in Salisbury Foundation Trust and has recently moved to Dorset.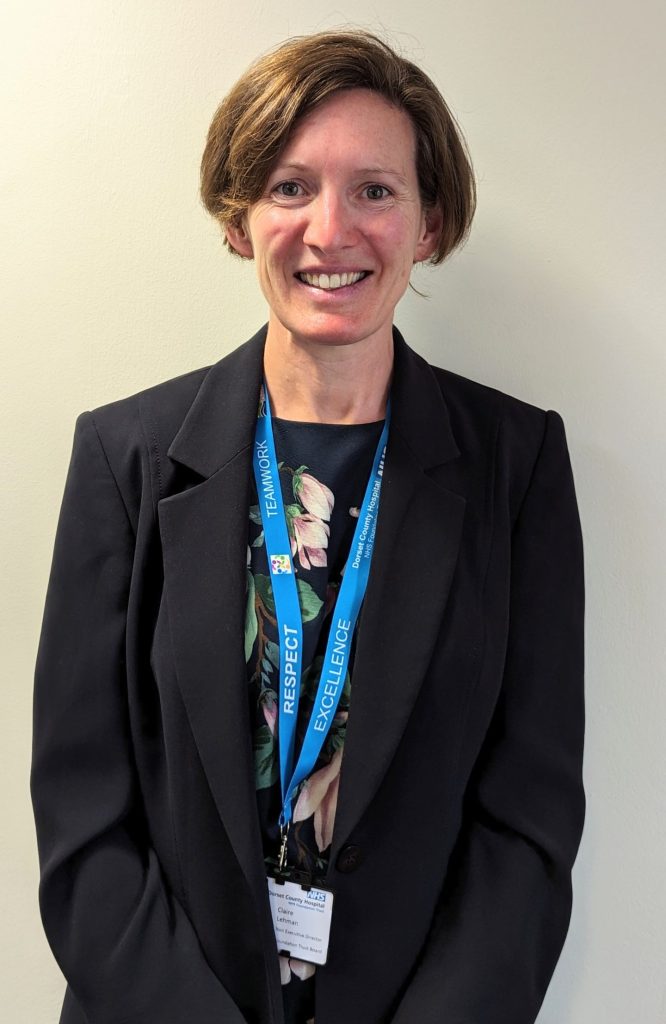 Non-Executive Director
Claire Lehman
Claire joined Dorset County Hospitals NHS Foundation Trust Board in July 2023.
As a GP and Public Health Consultant Claire brings a holistic perspective in understanding needs of the changing demographic of our local communities. She is a keen advocate of empowering individuals to direct their own health trajectories.
Her previous leadership experience includes roles as Health Protection lead consultant during the COVID-19 pandemic in local authority, as a GP partner, as GP clinical lead for Quality, and as an LMC Medical Director and 18 months as Medical Officer for the British Antarctic Survey.
Claire is strongly motivated to positively influence the health and social care services of those served by the Trust.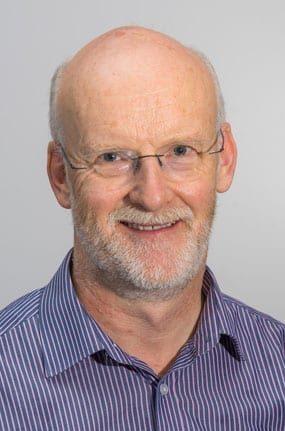 Chief Medical Officer
Professor Alastair Hutchison
Alastair joined DCH in July 2018 from Manchester Royal Infirmary, where he was Clinical Head of Division for Specialist Medicine and Clinical Professor of Kidney Medicine (University of Manchester). He has worked in clinical leadership roles in Manchester for over 15 years, including being Clinical Director for Renal Medicine, the Royal College Tutor in Medicine, Associate Clinical Head of the Division of Medicine, and most recently the Clinical Head for Specialist Medicine. He has clinically supervised the development and introduction of new IT systems as well as having a major interest in infection control. Alastair has wide-ranging experience in managing complex clinical services, and is actively involved in research into acute and chronic kidney disease with around 100 publications in peer-reviewed journal and books. He has written chapters for both the Oxford Textbook of Medicine and the Oxford Textbook of Clinical Nephrology.​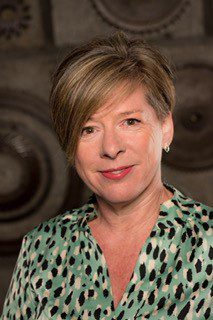 Interim Chief Nursing Officer
Jo Howarth
Jo trained as an Adult Registered Nurse in Bristol in 1990 and has held operational and senior nursing leadership roles in provider and commissioning organisations across the South West. She completed an MSc in Infection Prevention and Control in 2013 and has held the role of Director of Infection Prevention and Control since 2019.
As an Associate Director for Quality and Safety, Jo was responsible for trust-wide Clinical Governance and led Quality and Patient Safety Improvement Programmes accordingly. She spent three years as Deputy CNO and, as a Clinical Associate with the South West Academic Health Science Network, supported the delivery of the National Patient Safety Collaborative. She continues to judge the Annual Quality Improvement South West Conference poster competition.
Jo has joined us on secondment from the Direct Commissioning Directorate at NHS England South West, where she led Quality Governance and Quality Improvement for services such as Community Pharmacy, Specialised Services and healthcare delivery in the Health and Justice system. She was also the Regional Workforce Lead for the COVID-19 Vaccination Programme, overseeing the recruitment and training of more than 20,000 staff and volunteers who joined or returned to the NHS to support vaccination efforts across the region. She has a range of professional interests including widening entry, participation and inclusion to NHS careers, professional development in Nursing and Allied Health Professions, and developing innovative approaches to addressing health inequalities.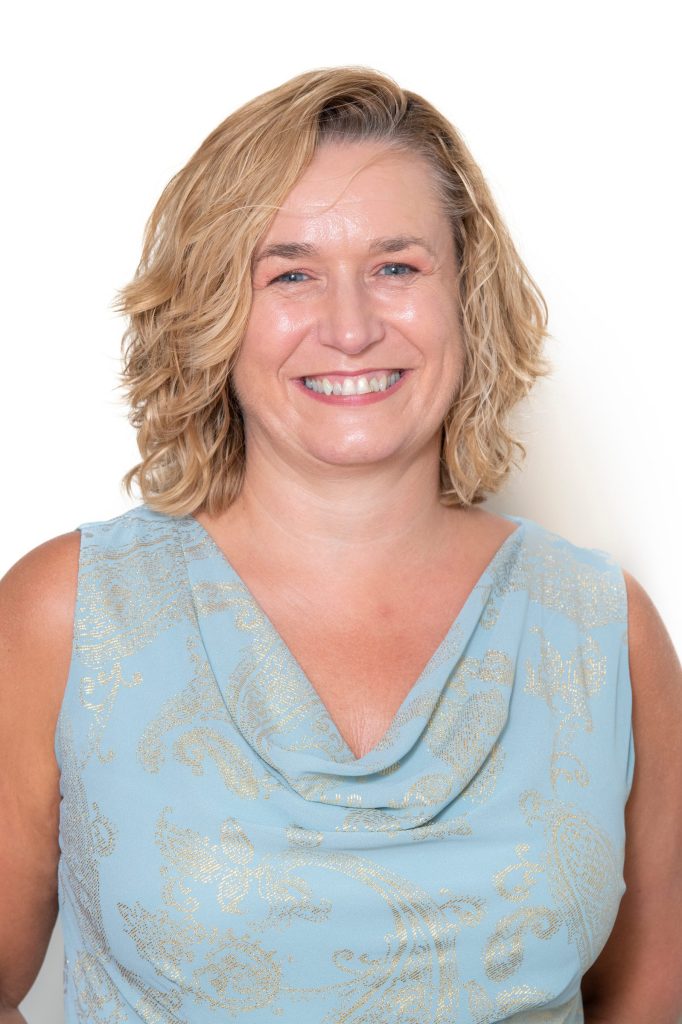 Chief Operating Officer
Anita Thomas
Anita joined DCHFT in 2000 as an Administration Manager. Since then she has worked in a variety of roles across the Trust, including Head of Health Records, Transport and Waste, Head of Access and Administration, Associate Director for Cancer and Access Services, Deputy Chief Operating Officer, Head of Transformation and Performance Improvement and Divisional Manager for Urgent and Integrated Care.
Anita has a degree in History (Warwick), Masters in Developing and Leading Services (School of Health and Social Care, Bournemouth University), completed the 2015 NHS Leadership Academy Nye Bevan Programme - NHS Leadership Academy Award in Executive Healthcare Leadership as well as Quality Improvement and Service Redesign (NHSI QSIR Programme) and has been a Teaching Faculty Member Associate since 2017.
She has a passion for quality improvement led by staff and patient/carer co-design, use of data, user experience and intelligence to drive improvement and support teams to deliver high quality care for all.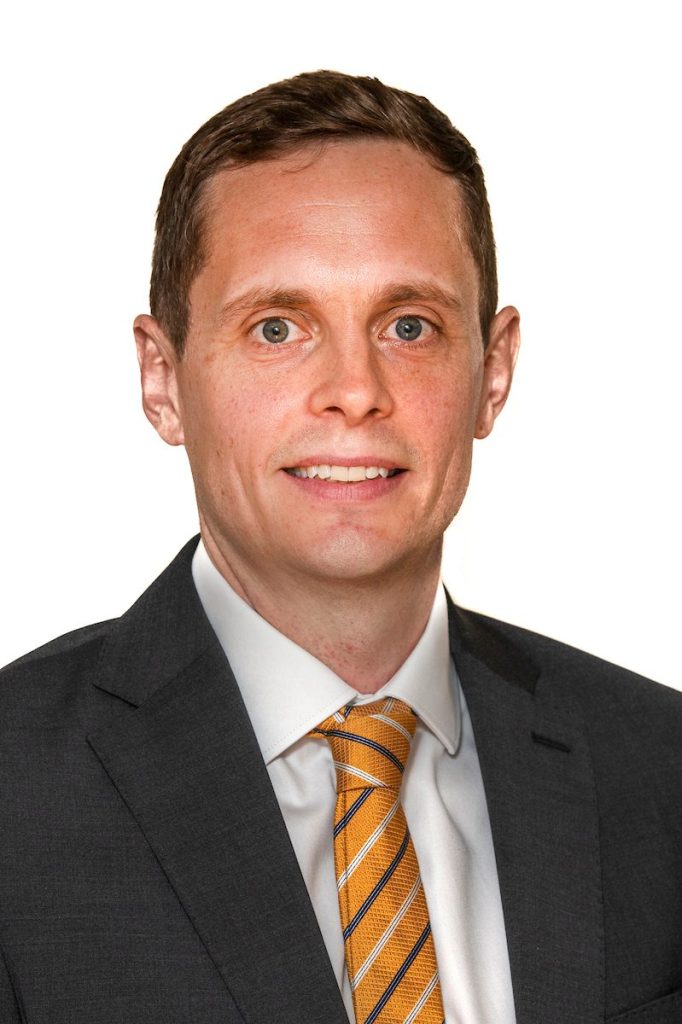 Chief Financial Officer
Chris Hearn
Chris joined DCHFT in October 2022 from Dorset HealthCare University NHS Foundation Trust, where he was Director of Operational Finance. During his time in the NHS, Chris has worked in a number of senior finance roles within acute, mental health and community Trusts, and prior to this has experience across a variety of technical and commercial finance roles within a large FMCG organisation.
Chris is a Fellow of the Institute of Chartered Accountants in England and Wales (ICAEW), having qualified with PwC London where he was involved in the audit of a number of FTSE 100 companies.
Interim Chief People Officer
Nicola Plumb
Nicola is passionate about the NHS and has spent her career in the public sector since graduating from Durham University with a Politics degree in 2000.
Nicola has held a variety of communications and development roles in the NHS and Department of Health including working at NHS Bournemouth and Poole, Communications Advisor to the NHS Chief Executive and working as Head of Brand for NHS England.